Winnifred MacNair Wilson (née Paynter)
1878 - 1943
---
---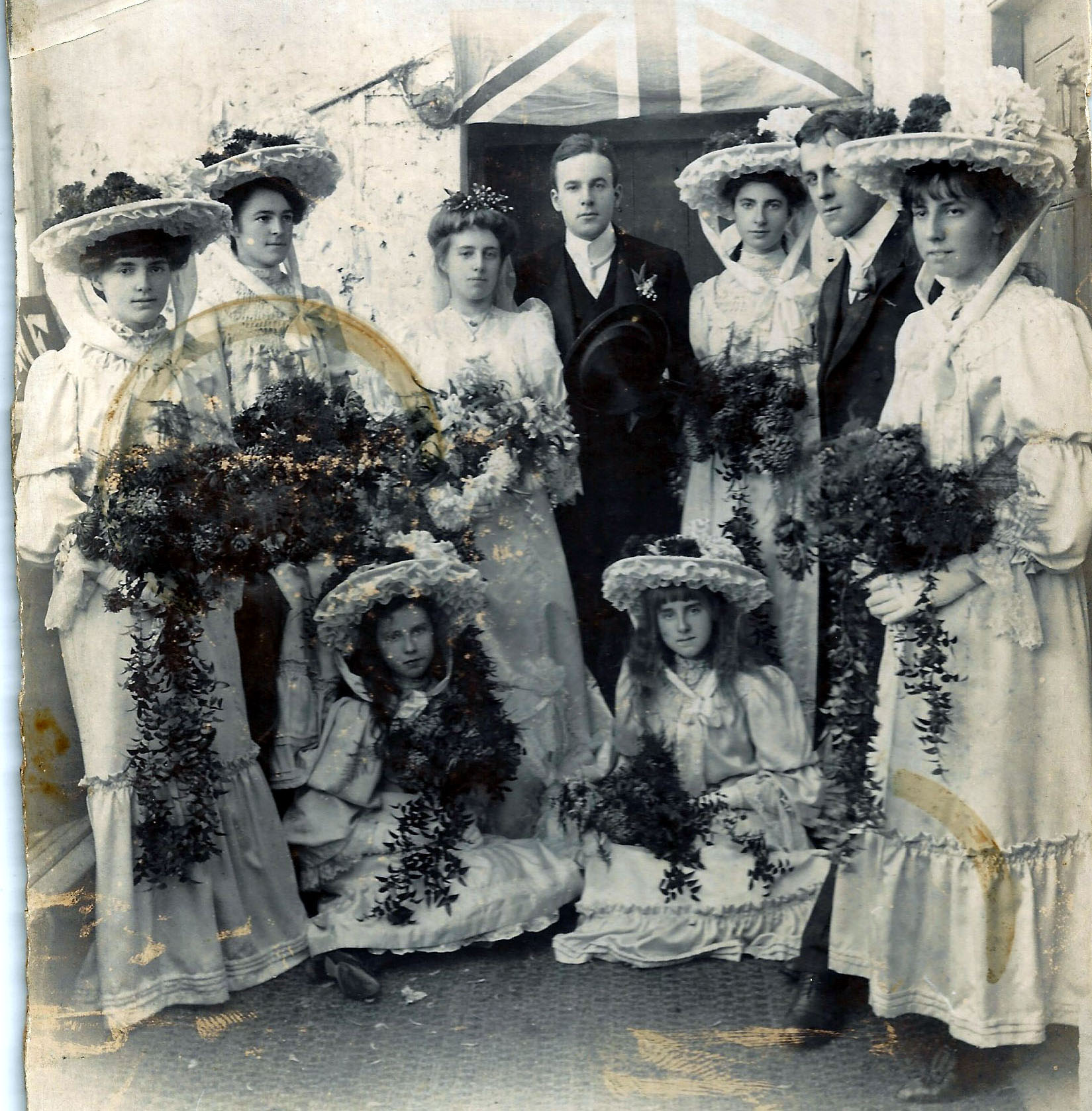 Winnie's wedding photo from 7th December 1905.
Standing l - r: Mollie Wilson, Rose Paynter, Winifred Paynter, Robert McNair Wilson (Bertie), Doris Wilson, William Wilson, and Edith Paynter.
Seated l - r: Kathleen Manly Power (Katherine's daughter) and Olive Paynter.

Outline her Life: "Uncouth, but nice; married Bertie MacNair Wilson MD practising at Glanton, later medical correspondent for The Times when he lived at Hendon where we used to visit them. Was divorced and migrated to Canada". From my father's "Reminiscences".
Marion Paynter tells me that Winnie moved to the Okenagan Region in British Columbia in Canada after her divorse. She also told me that Bertie married three times and had children from all three marriages. Winnie had a son called Dr William (Billy) who married three times. She may have had others. Bertie had two sons by a later marriage who became Conservative Party M.P.s.
---
Last Updated: 10 Aug 2016 - wedding photo added courtesy of Ian Caldwell; Olive's birth year corrected.

Updated: Oct 2002