Rose Laing (née Paynter)
1885 - 1930
---
---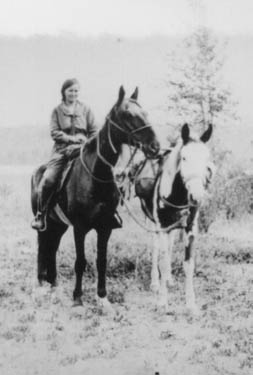 Outline her Life: From Marion Paynter: Married Tom Laing who ranched in Alberta, Canada. Her daughter Iris now lives near Jum's descendants (Henry Paynter's families) in Okenagan, British Columbia.
Ian Caldwell notes (with corrections by Ron Walker): Rose Paynter (Rosie), born about 1887 and lived in high society when she was a young woman riding in Rotten Row, Hyde Park and living in Park Lane. She was presented at Court as a debutante and had been engaged to some titled man but she pushed him into a pig trough and they broke off their engagement. She was caught kissing Tom Laing behind a curtain at a party and their engagement was then announced. She married Tom Laing and they went to Canada where life was very different. They ran a horse ranch in Alberta (photo right) and Rose had to cook for all the hands. It was not a great success and the horses became ill with a virus. Rose is supposed to have been the first European woman to cross the Rocky Mountains alone, sharing a cabin with a bear that came in to look for food while she was in bed. Rose had four children:
Jimmy died young. He was sent out into a blizzard to round up horses by his father but got chilled, developed pneumonia and died.
Mollie married a Mr.Trembath and lived in British Colombia. They had a son who drowned in a pond aged 4 and a daughter Diana, who married and lives in Vancouver. Mollie developed diabetes and went blind.
Joyce married Andrew Nowicki and had four children.
Olive Iris married Kenneth Walker (1919-1996).
Rose died of diptheria at the age of 44.
The rwo family photos below were supplied by John de Lucy (Dec 2017). Both are believed to include Rose: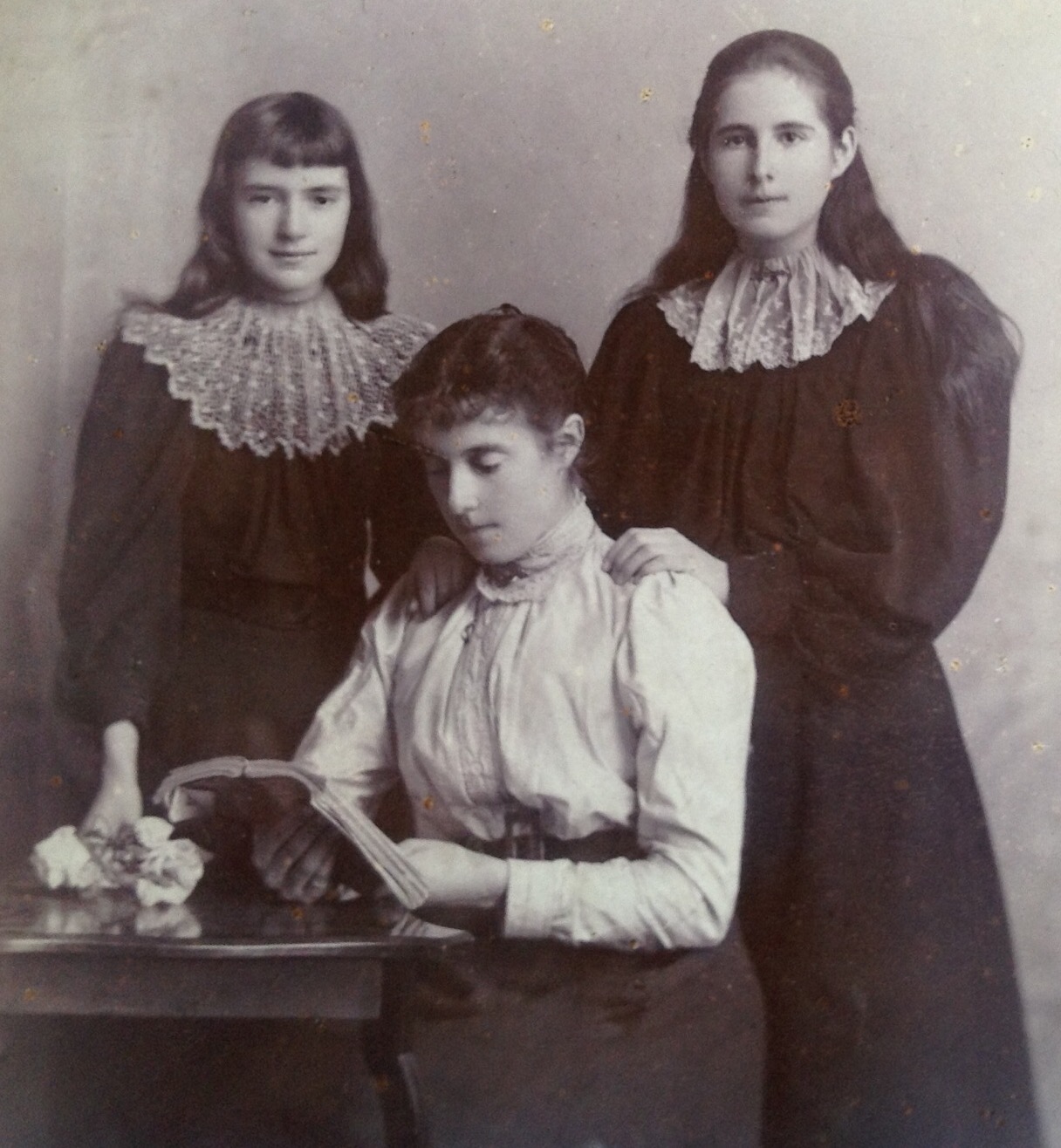 Rose (left); Edith or possibly Kate (centre); Vi (right)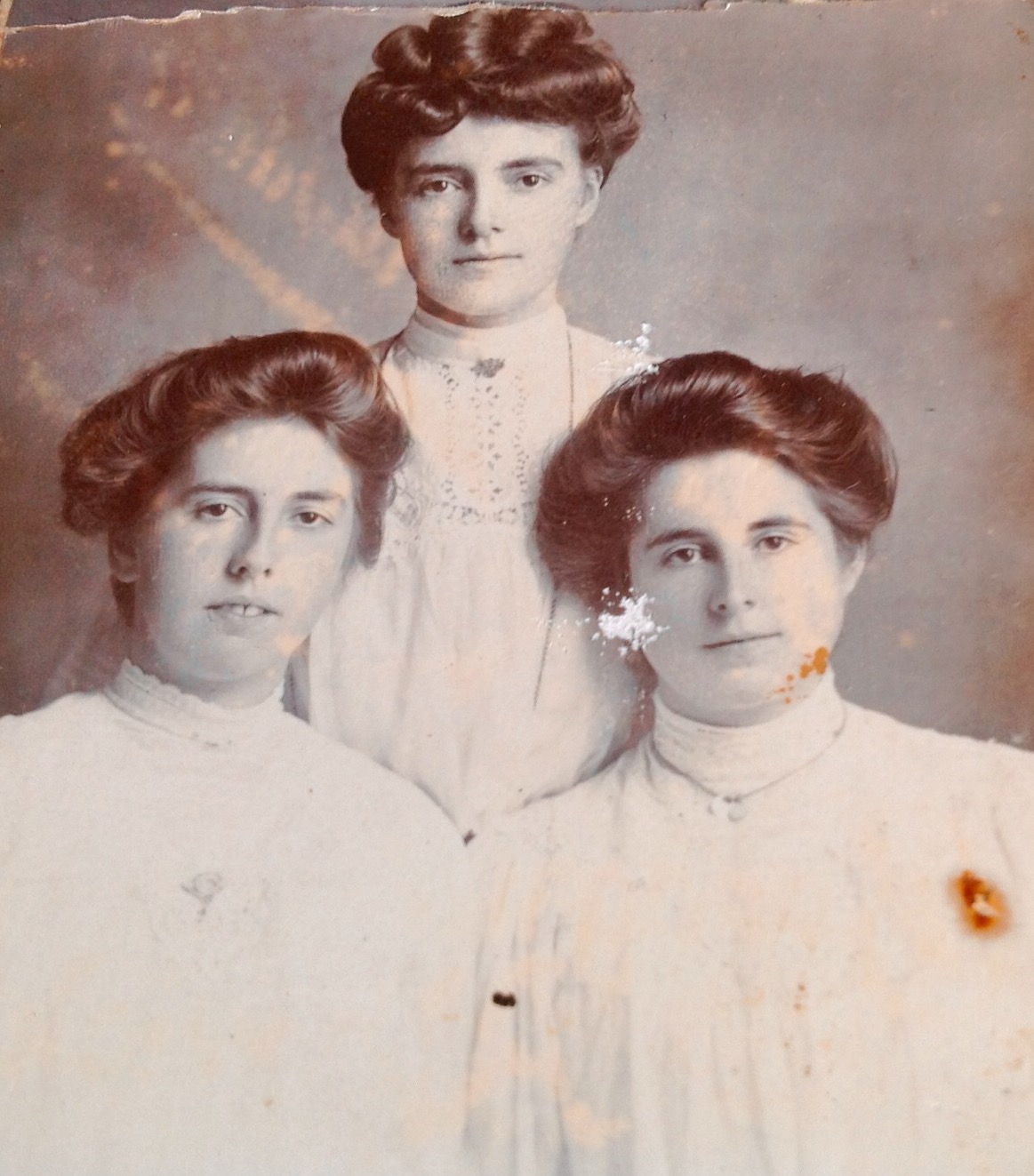 Edith (left); Rose (centre); Vi (right)
---
Page updated 10th Aug 2016 - Photo added (taken from Winnie's wedding); Olive's birth year corrected..
Page updated 8th May 2005 - with many thanks to Ron Walker for corrected information.