Charles Paulet Paynter
1842 - 1863
---
---
Nothing is currently known about Charles Paulet Paynter, however half of a Book of Common Prayer (given to Charles Paulet in October 1843 when he was one year old) was kindly given to me by David Brady in August 2011. The fly leaf of the book is copied below: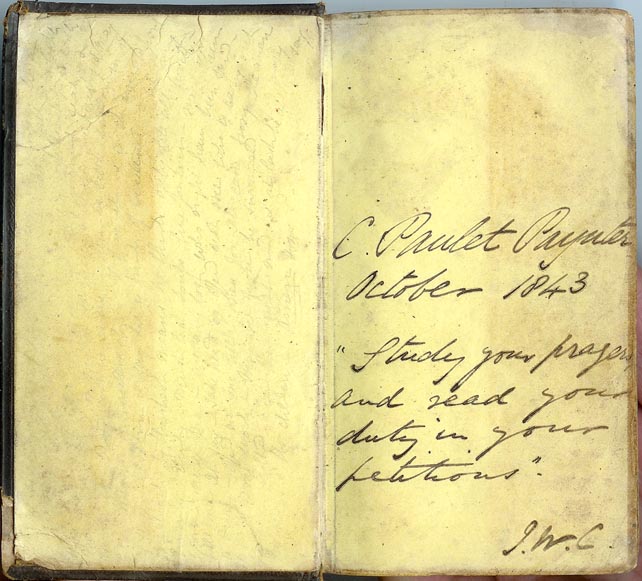 The nearly indecipherable text on the inside of the cover is copied below from which a few words may be discerned.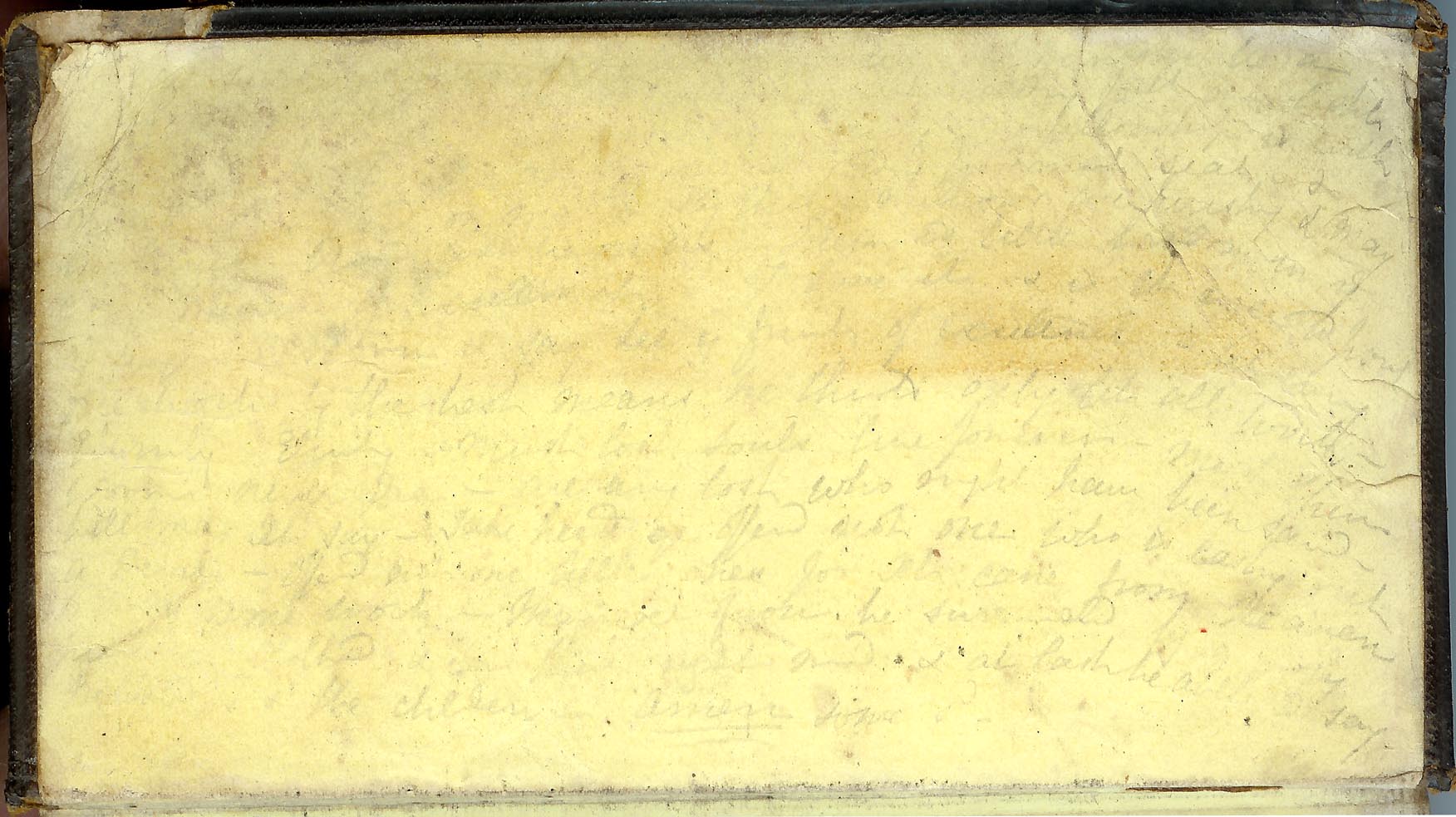 ---
Page updated 23 Dec 2011: Prayer book scans added.