Smith and Campbell Pharmacies,
located in Karachi and Lahore, India (now Pakistan)
c.1905 - 1943
---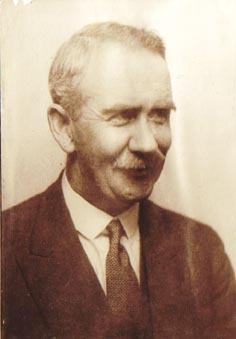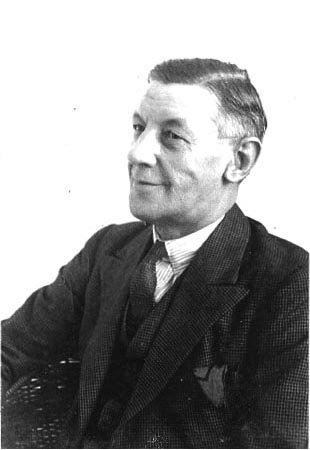 Dan Smith (1878 - 1934) and William Campbell (1879 - 1943)
It is not known when firm of Smith & Campbell was established, but it must have been around 1905 shortly after Dan Smith and William Campbell arrived in India. Both were of similar age and came from the North of Scotland, so it is possible (and perhaps likely) that they were fellow students at pharmacy collage and that they travelled out to India together in 1904 or 1905.
Nicola Gapp's mother (William Campbell's grand-daughter) recalls that the firm was involved in the supply (and perhaps manufacture) or distilled water, which was probably in great demand amongst the colonial community at that time. My father also recalled that the firm ran a profitable business supplying ice to the trains of the North Western Railway. Their business strategy may therefore have involved the supply of both distilled water and ice to the main termini at both ends of the North Western Railway which ran between Karachi and Lahore.
It seems that William Campbell lived (and died) in Lahore, whereas Dan Smith lived in Karachi, from which it may be deduced that William Campbell managed the Lahore business while Dan Smith looked after the Karachi end (Karachi being located some 1000 km to the south-west of Lahore).
---
LAHORE:
William Campbell's g-granddaughter Nicola Gapp has kindly sent a photo of Smith & Campbell's outlet in Lahore below, taken at the time of the 1922 visit of the then Prince of Wales who was later to become King Edward VIII. Smith & Campbell's premises can be seen at the left-hand end of the building. [Click on the image for a large size version.]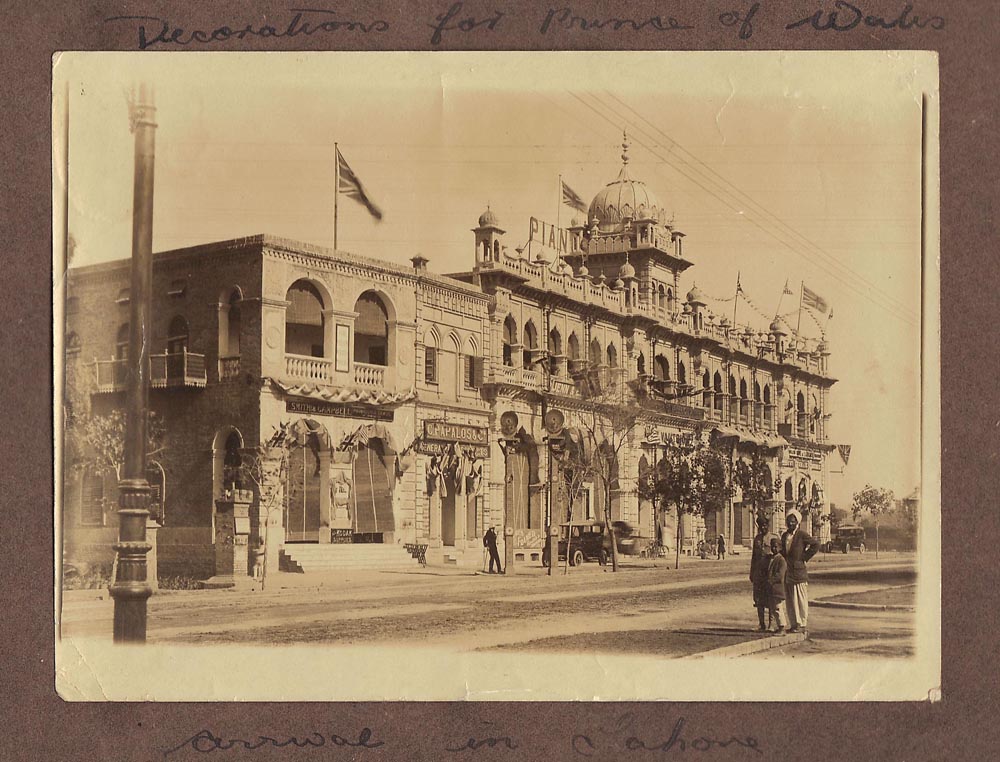 The building is still in existance as can be seen from the photos below copied from Google Earth - on the left titled "Legacy of the British Raj" and on the right the "Gulam Rasul Building".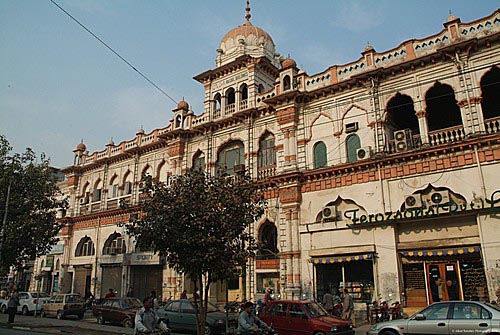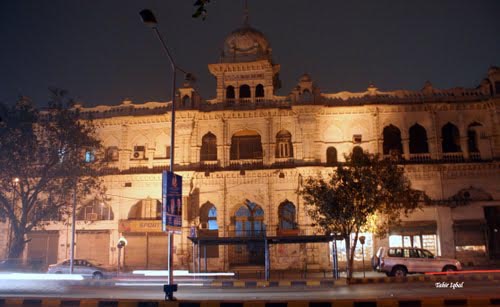 The building is located to the west of Charing Cross on the north side of The Mall as shown on the aerial photo below:
Nicola has found two web references to Smith and Campbell in Lahore:
http://pakistaniat.com/2010/11/12/coffee-house-aziz-lahore/ which presents an extract from a book titled "The Coffee Houses of Lahore, A Memoir 1942 – 57" by K.K. Aziz, published in 2008 a year before the author's death, which includes the statement "Smith and Campbell is still there, though of course under changed ownership". It is not known when this was written, but it does indicate that the business continued in operation for some time after William Campbell's death.
http://dawn.com/2011/02/20/charing-cross-is-where-the-elite-dwelled/ titled "Charing Cross is where the elite dwelled" which gives a description of Charing Cross and its surrounds. It begins with the words "There was a time when Lahore`s Charing Cross was the place to be seen and heard. It was where the fashionable and the rich moved about, and the elite loved to be seen. It was where Imperial India was most visible." It goes on to say ".... we have an account of other residents of Charing Cross. Coming from the east on the left side of The Mall were Ranken & Co., the C&MG Press, Cutler Palmer and Co., wine merchants, Sunny View Hotel, Smith & Campbell, the chemist, L. Richards the outfitters, and Walter Locke the gun-maker and Mr. J.D. Bevan, pianoforte dealer. On the right side of the road were Hakman the court milliner, Price Edwards the opticians, Hayat & Brothers, Fred Bremner the photographer, Savoy Hotel, Setna & Sons, Paplos the cigarette maker, Stiffles and C. Steirt & Co. music saloon. If anything, this reflected the times when the Charing Cross was the jewel of the British Empire in the Punjab."
Note: The second reference describes Smith and Campbell being "on the left hand side when coming from the east, which implies the south side of The Mall, whereas the building in which it was located is on the north side. The full text has been copied onto a separate page.
---
KARACHI:
It seems probable that Smith and Campbell's Karachi outlet was located in or close to Elphinstone Street since several of my mother's photographs (below) were taken in this street, and from all accounts it was a major shopping precinct. Charles Dique (from Hawaii) who used to live in Karachi has been kind enough to tell me that Elphinstone Street is now named Zaibunnisa Street which also appears as Garden Road on Google Maps. He added that when he lived in Karachi (up until 1982) Elphinstone Street was a very famous street for high end shopping.
Oddly enough, there is also a Regal Crossing in Karachi (as also in Lahore) which is located only 50 or 100 metres from Zaibunnisa Street - see below: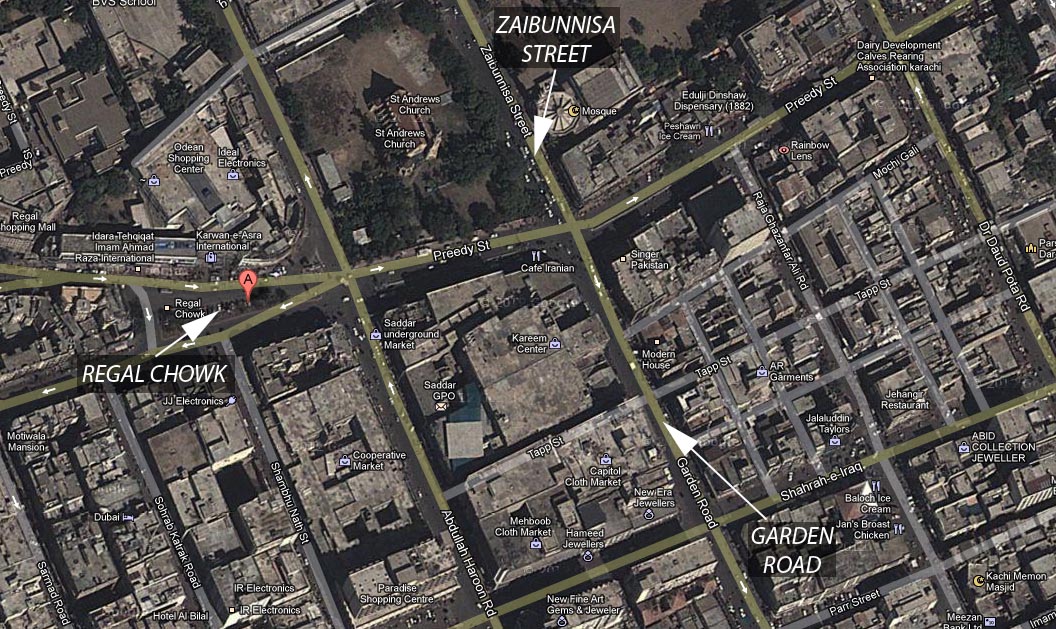 It is not yet known exactly where the Smith and Campbell pharmacy was located in Karachi, but a prominent business in Elphinstone Street was J. Bliss Pharmacy (photo below) which belonged to another Scot by the name of Joseph Bliss. His great-grandson Jonathan contacted me in January 2006, and later in the year sent me his transcription of handwritten notes of a speech that Joseph Bliss presented to the Society of Pharmacists in Glasgow around 1909. The paper presents a fascinating picture of business and life in India at the turn of the century, and is no doubt a reasonably close description of Dan Smith's life there. Charles Dique recalled that Bliss Chemists were very famous in Karachi when he lived there (until 1982), and remembered going there with his parents. http://archives.dawn.com/archives/12915 records that "the only European shop remaining on the Elphinstone Street is that of the Chemist, Bliss & Co.", but it is not known when these words were written. Charles Dique also quotes from http://forum.pakistanidefence.com/index.php?showtopic=68757 as follows:
"If you wanted to buy flowers for a girl, you bought them from the flower-seller in the verandah of the Bliss & Co. building on Elphinstone Street.

If you wanted to buy a tin of Erinmore pipe tobacco, you bought it from Rodriguez's shop on Elphi. Rodriguez migrated to Canada years ago, along with thousands of other members of Karachi's Goanese community, and his shop is no more."
One of the witnesses at Dan Smith's 1905 wedding (see his marriage certificate) was Isabel Bliss. She was almost certainly Isabel (née Percy), Joseph Bliss's wife. Given the probability that Dan married within months of arriving in the country, it is likely that he knew the Bliss family in Scotland before he emigrated - indeed it is possible that the Bliss family encouraged him to emigrate and set up a business in Karachi. [Note: According to Jonathan Bliss, Joseph Bliss's father, Thomas, trained as a pharmasist in Nairn in Scotland, just across the water from Fortrose where Dan grew up. Joseph did his apprenticeship in nearby Forres.]
Below are photographs from my mother's collection, the first four of which were taken in Elphinstone Street (now named Zaibunnisa Street).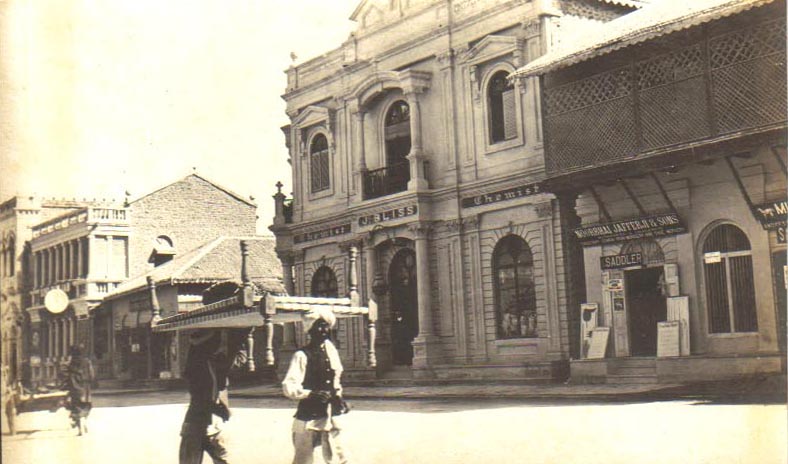 J. Bliss, Chemist, Elphinstone Street, as referred to in the note above.
Next door on the right is Noorbhai Jafferji & Sons, dealers in
Saddlery, Coach Iron-Mongery & Shoe Mercery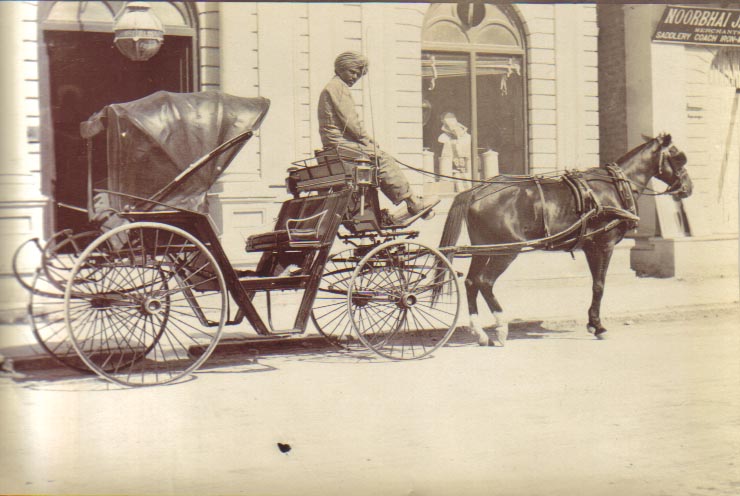 Also in Elphinstone Street - taken in front of J. Bliss Pharmacy, with Noorbhai Jafferji & Sons on right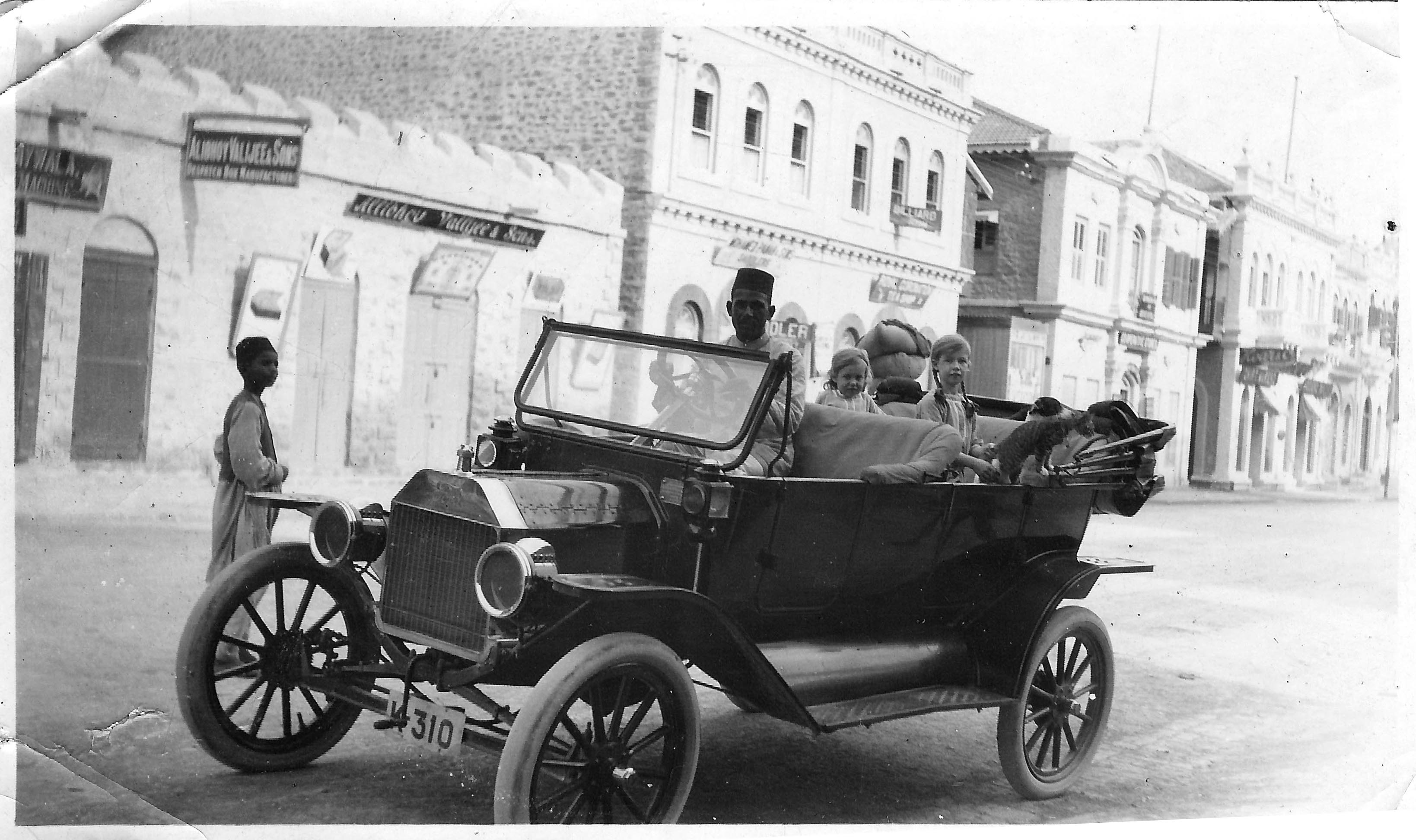 Also take in Elphinstone Street. The photo shows my mother (Peg) (rear right) and her sister (Phil) (rear left) sitting in the Smith family's first car.
On the back of the photo is written (in my mother's hand): "1st car 1914 - Tin Lizzie taken in Elphinstone Street, Karachi.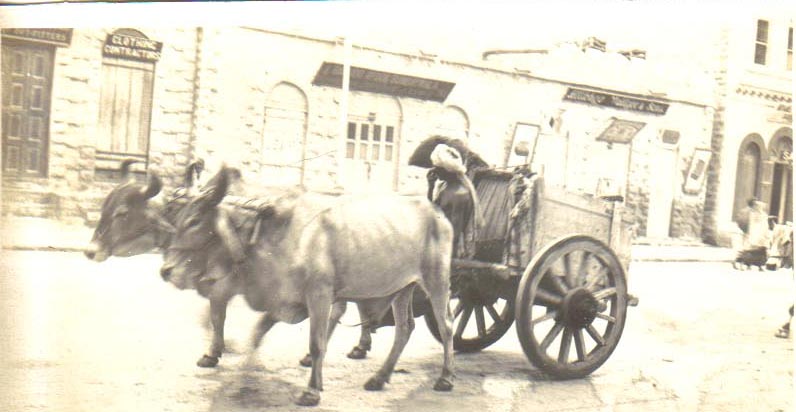 This photo was taken from almost exactly the same spot in Elphinstone Street as the photo above.
The building at the far right is immediately behind the girls' heads in the preceding photo.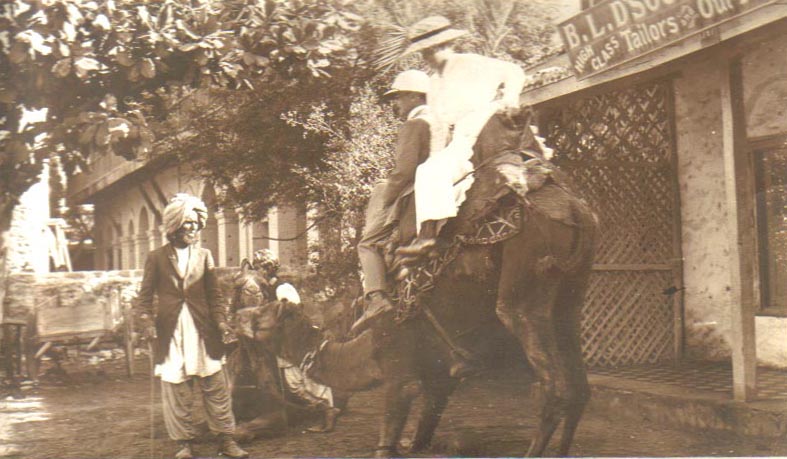 Presumably the lady on the camel is my grandmother, Mary Helena Nelson (née Wake), but I don't know who her co-rider is.
It doesn't look like Dan Smith or her son Dick Richards.
---
Page modified - 22nd Aug 2012 - photos of Gulam Rasul Building added.
Page created - 17th Aug 2012 - information from Charles Dique added, relating to location of Elphinstone Street. Aerial photos added together with photos of the Gulam Rasul Building in Lahore.