Preston Deanery, Northamptonshire

---
The estate of Preston Deanery came into the possession of the Newman family in 1701 on the death of Henry Edmunds. Edmunds was the father of Grace Newman, wife of Richard Newman of Evercreech Park into whose possession the estate devolved. When that line of Newmans died out in 1775, the estate was inherited by Charles Toll who changed his name to Newman in accordance with the conditions laid out in his cousin Frances Newman's will.
The following information is extracted from British History On-Line which offers much additional information:
Preston Hall

Preston Hall was a large stuccoed stone building erected originally in 1716 by Sir Richard Newman. It was altered and extended several times, but after a fire in 1872 was rebuilt. The greater part of the house was pulled down in 1933 and the remainder refashioned.

When Henry Edmonds died in 1701 the estate descended to his grandson Sir Richard Newman, bart., in right of his mother Grace who had married Richard Newman of Evercreech Park, co. Somerset. (fn. 49) Sir Richard died in 1721 and was succeeded in turn by his son Sir Samwell Newman who died unmarried in 1747 and his daughter Frances who also died unmarried in 1775. Her estates passed to her cousin Charles Toll of Preston Deanery and his brother the Rev. Ashburnham Philip Toll of Thornbury Park, co. Gloucester, the latter of whom took the surname and arms of Newman. (fn. 50) A Charles Newman presented to the living in 1798 (fn. 51) and in 1814 Charles Newman senior and junior were vouchees in a recovery of the manor and advowson to Giles Bleasdale. (fn. 52).

Plan of Preston Deanery Church

The chancel has a chamfered plinth and a single buttress of two stages at the south-east angle. The east window is a modern pointed one of three cinquefoiled lights and vertical tracery, set within the opening of a large round-headed window apparently inserted in 1808, that date together with the initials of Charles Newman being on a panel above the keystone.

In the floor of the chancel is a brass plate with accompanying figures of Sir Clement Edmonds (d. 1622) and his wife, (fn. 63) but the alabaster monument mentioned by Bridges (fn. 64) no longer remains. There are also grave-slabs to Charles Edmonds (d. 1661), and Henry Edmonds (d. 1701), and to Richard Newman, aged fifteen (d. 1711), son of Sir Richard Newman of Fifehead-Magdalen, Dorset; and marble wall memorials in the chancel to Purbeck Langham (d. 1773) and his wife Elizabeth Lawton (d. 1756), Daniel Beat Christie (d. 1809) and other members of the Christie family, and Charles Newman (d. 1821).
"Preston Deanery Hall - The Story of a House through Time"
In 2021, Maureen Williams published a history titled "Preston Deanery Hall - The Story of a House through Time". The book can be purchased directly from Maureen by contacting her at maureen(at)thejetty.eclipse.co.uk.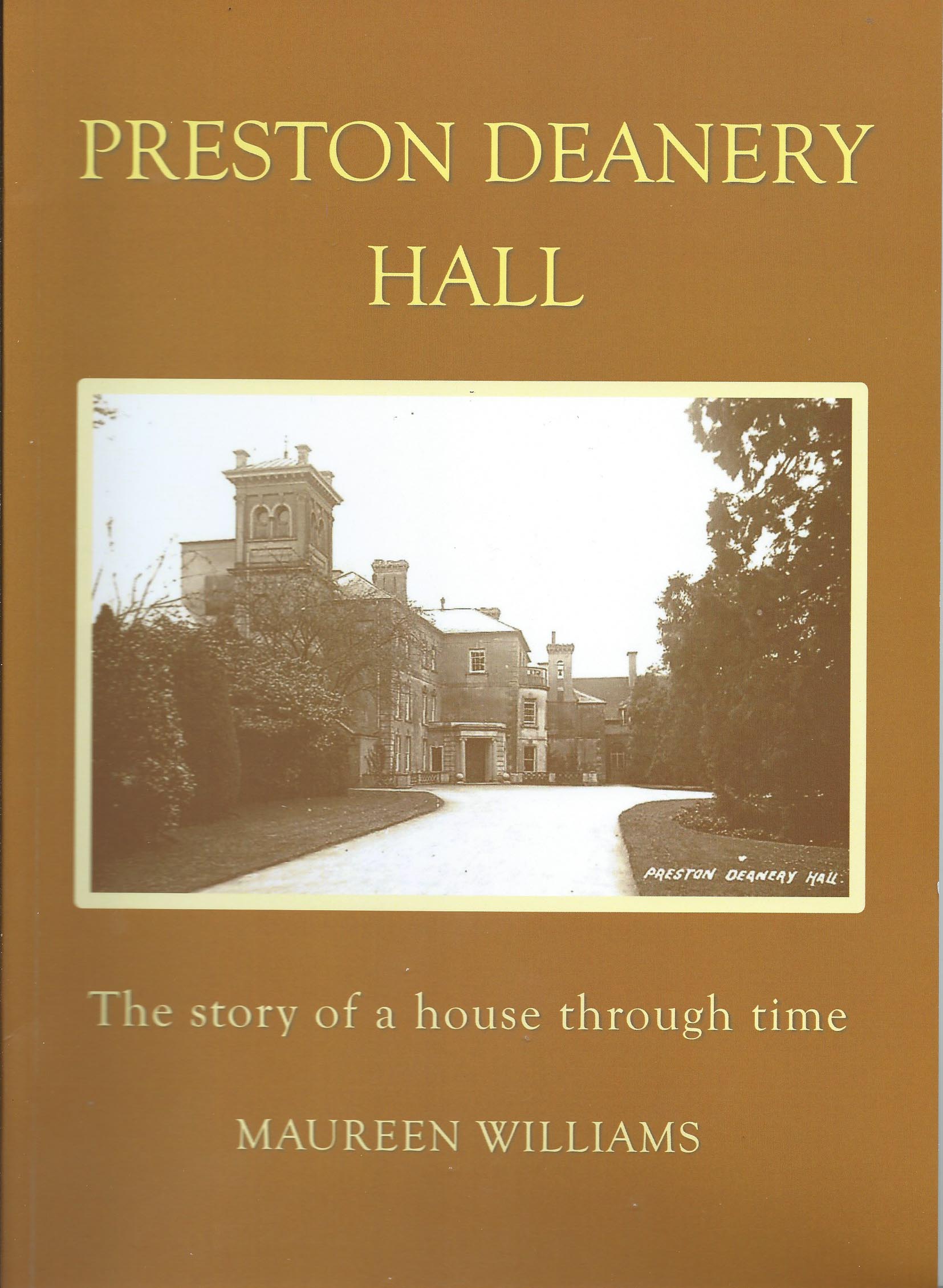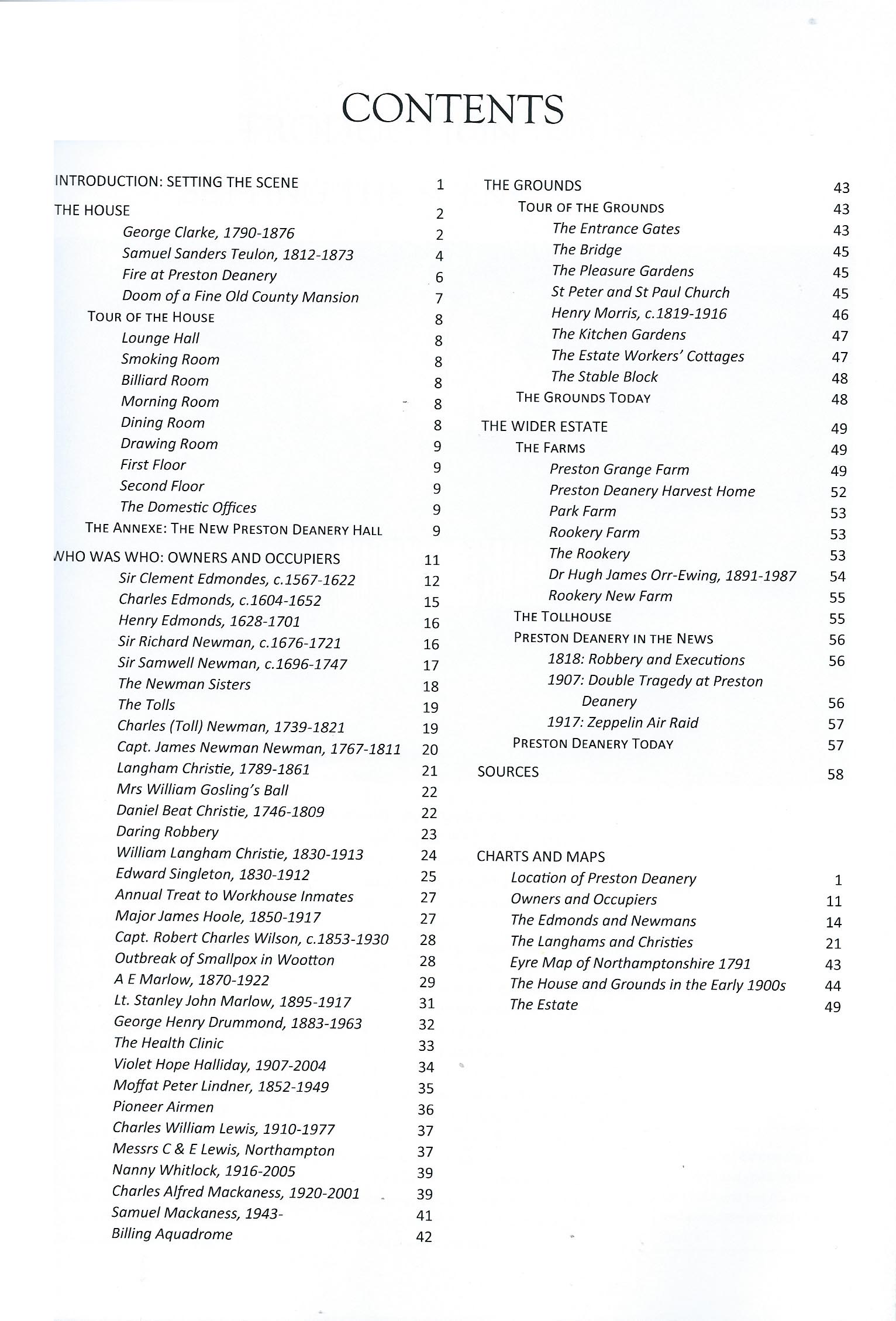 ---
Page Updated: 13th Nov 2021 - mention of Maureen Williams' book added.
Page Created: 10th Jan 2016