Richard Newman of Horsington, Somerset
c.1697 - after 1742
---
---
Richard Newman of Horsington: Historian/researcher Susan Moore (see below) discovered the existence of this Richard Newman in Oct 2002. She knew that her own house (Gould's House - see photo below) in the Somerset village of Horsington had once been owned and probably rebuilt by a Richard Newman who had married a Mary Bull (see note below) in 1728, but at the time had no idea how this Newman fitted into the Newmans who derived from the nearby village of Fifehead. She discovered the connection through a record of the Chancery Court proceedings dated 23 Nov 1742 which described a dispute between several members of the family over the administration of the will of Henry Mompesson Newman. The proceedings include reference to both Richard Newman of Fifehead and Horsington and another hitherto unknown brother, Thomas Newman of Colefoot in Gloucester. It also indicated that their mother, Eleanor (née Mompesson) had died sometime between the initiation of the proceeding in 1740 and the hearing in 1742.
Also from researcher Susan Moore: Mary Bull: marriage settlement 1728; buried at North Cadbury 5th August 1773; will proved 1773; held estates in Horsington including Gould's House in 1770. Di Clements also discovered a marriage license for Richard Newman of Horsington Gent marrying Mary Boole spinster aged 30 at Alford 1728.
Also from researcher Susan Moore: Richard Newman (son of Richard Newman and Mary Bull), born Horsington 1729; nephew of Francis Newman.
Mary Bull: Reference is made to Richard and Mary on page 398 of "The history and antiquities of Somersetshire Vol 1, Parts 3-6" by William Phelps where it is stated that "On a flat stone [in the church of North Cadbury is an inscription to] Richard Newman, Gent. died 5th April 1767, aged 37. Also, Mary his wife, died July 31st, 1773, aged 79 years". The transcription is clearly wrong since Richard could hardly have been 36 years younger than his wife! The Richard referred to must be Mary's son who appears to have died in 1767, based on the fact that his uncle, Francis Newman of North Cadbury, had to add a codicil to his Will relating to "the lands in the parishes of Horsington, Castle Cary, Lydford, Hornblotten and Lovington co. Somerset which had descended to him upon the death of his late nephew Richard Newman of Horsington". Mary's age may also have been wrongly transcribed since she would have been 74 or 75 years old in 1773 if she had been born in 1698.
A "tripartite indenture" was drafted in 1728 between Richard Newman, John Bull of North Cadbury (Mary's father), John Bull the younger (her brother) and Thomas Newman of [Coverd?] (presumably Coleford) Gloucester where he was rector. The indenture relates to a £300 marriage portion to be paid by John Bull to Richard Newman and a counter-agreement whereby Richard signed over his lands at Marsh in Horsington for a period of 12 months to his brother and brother-in-law Thomas Newman and John Bull the younger. [A transription of the Indenture can be found here.]
---
Gould's House, Horsington Somerset, once the home of Richard Newman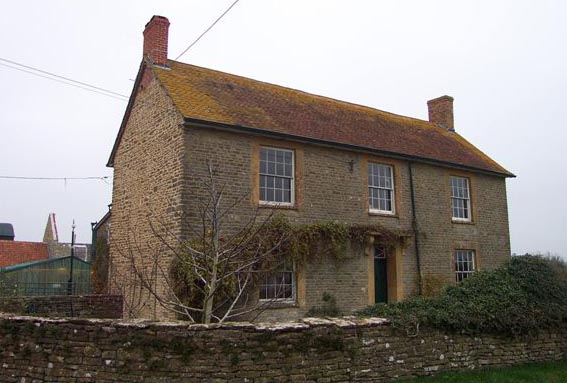 This view is of the south front that was added to the original building by Richard Newman.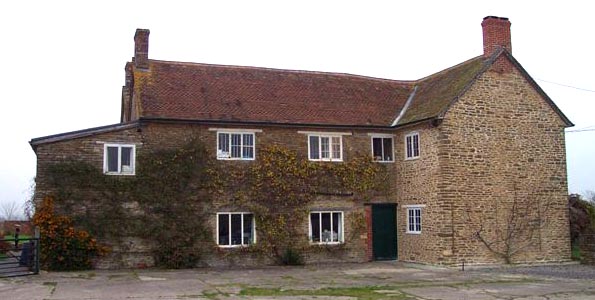 This view is of the older west side showing the Newman extension on the right.
---
Susan Moore
Susan Moore is a specialist researcher in equity court records, and especially in the Chancery Courts. She recently published a guide-book for those who are interested in the subject, which should be everyone who is interested in genealogy since (as she explains in the book) the Chancery Court proceedings provide a very rich source of information about families and their relationships. Her book is entitled "Family Feuds - An Introduction to Chancery Proceedings" and is available from the author (Susan Moore at susan_moore@fsbdial.co.uk) and through the publisher, FFHS Publications Ltd (see www.familyhistorybooks.co.uk).
---
Last update 24 Oct 2015 - reference added to 1728 Tripartite Indenture between Richard Newman, John & Mary Bull, John Bull the younger and Thomas Newman.
Updated 10 Oct 2011 - correction of dates of death of Richard Newman, the son, and other details. Reference to Organic Power Ltd. deleted.
Updated 12th June 2005 - reference added to Chancery Proceedings 23rd November 1742 and sibling details corrected.
Page Created: 2 Nov 2003