Francis Beville De Foe Paynter
1874 - 1931
---
Relationship to me:
First cousin twice removed
Gen -2

Born:
1874
Died:
1931
Age
57
Father:
Thomas Beville Paynter
1847 - 1917
Mother:
Hariette Emma Baker
m.20/5/1863
Brothers:
None known
Sisters:
None known
Married:
Carolena [Lina] Louisa Breslauer - m. 4 Nov 1896 -see table of dates.
Children:
Doris (m. Pearce)
b.21 Nov 1897 in Chiswick
Graham Bernard Paynter
b.29 Dec 1989-in Chiswick
Muriel
b.9 Jul 1901 Marylebone
Victor
b.1902 died at 2 mnths
Thomas
b.24 Apr 1904 Wandsworth
Edward (Ted)
b.9 Nov 1905 Shepherd's Bush
Eileen
b.22 Dec 1908 Southall
Gertrude Mary
b.24 Dec 1919 Cheltenham
---
It appears that Francis was a chip off the old Paynter block. According to his g-granddaughter Julie Bray, Francis had too much fun in Monte Carlo where he lost all his money. Quite likely, his family's consequential impecuniousness prompted his eldest son Graham to volunteer for service in WW1 and to emigrate to Canada afterwards.
Francis's wife Carolena [Lina] was from an American Ashkenazi Jewish family.
The photo below is believed to be of Francis acting as a dispatch rider during WW1.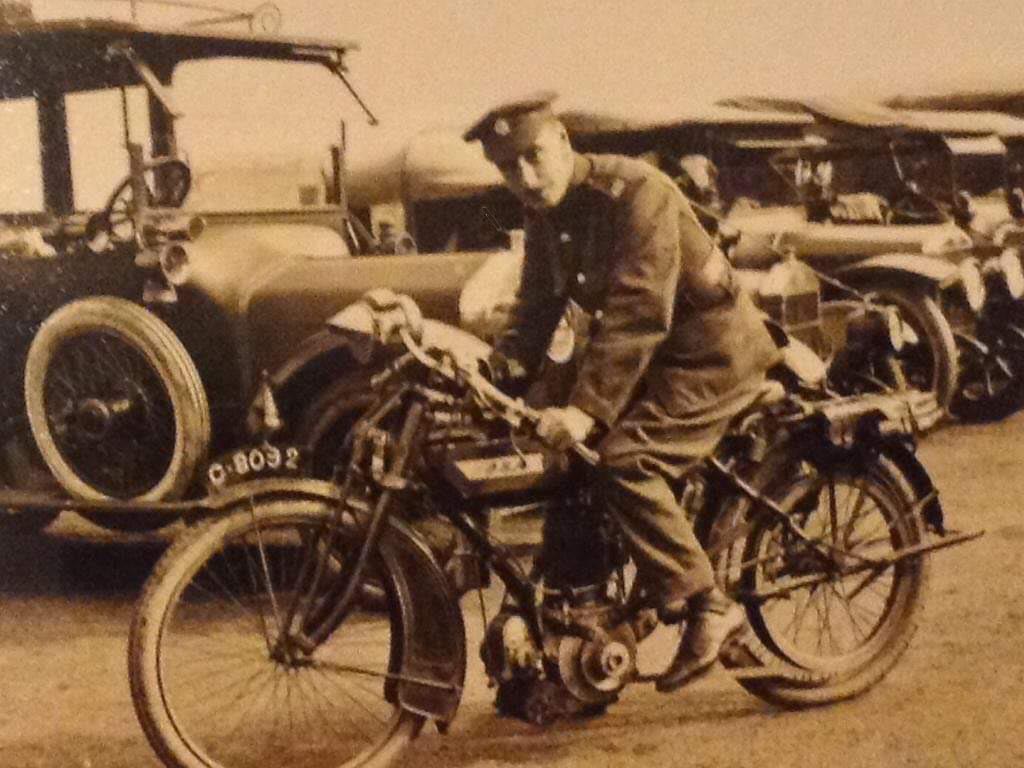 ---
Page created 25 Dec 2022: with information from Julie Bray