Graham Berard Paynter
1898 - ????
---
Relationship to me:
Second cousin once removed
Gen -1

Born:
29th Dec 1898 at 5 Roman Road, Bedford Park, Chiswick, London
Died:
????
Age
??
Father:
Francis Beville de Foe Paynter
1874 - 1931
Mother:
Carolena Louisa Breslauer
Brothers:
(younger) Victor
b.1902 died at 2 mnths
Thomas
b.24 Apr 1904 Wandsworth
Edward (Ted) - see below
b.9 Nov 1905 Shepherd's Bush
Sisters:
(elder) Doris
b.21 Nov 1897 in Chiswick
(younger) Muriel
b.9 Jul 1901 Marylebone
Eileen
b.22 Dec 1908 Southall
Gertrude Mary
b.24 Dec 1919 Cheltenham
Married:
Corinne Butler
Children:

Heath Corrine Paynter Allard (daughter)
---
Notes on Graham Bernard Paynter: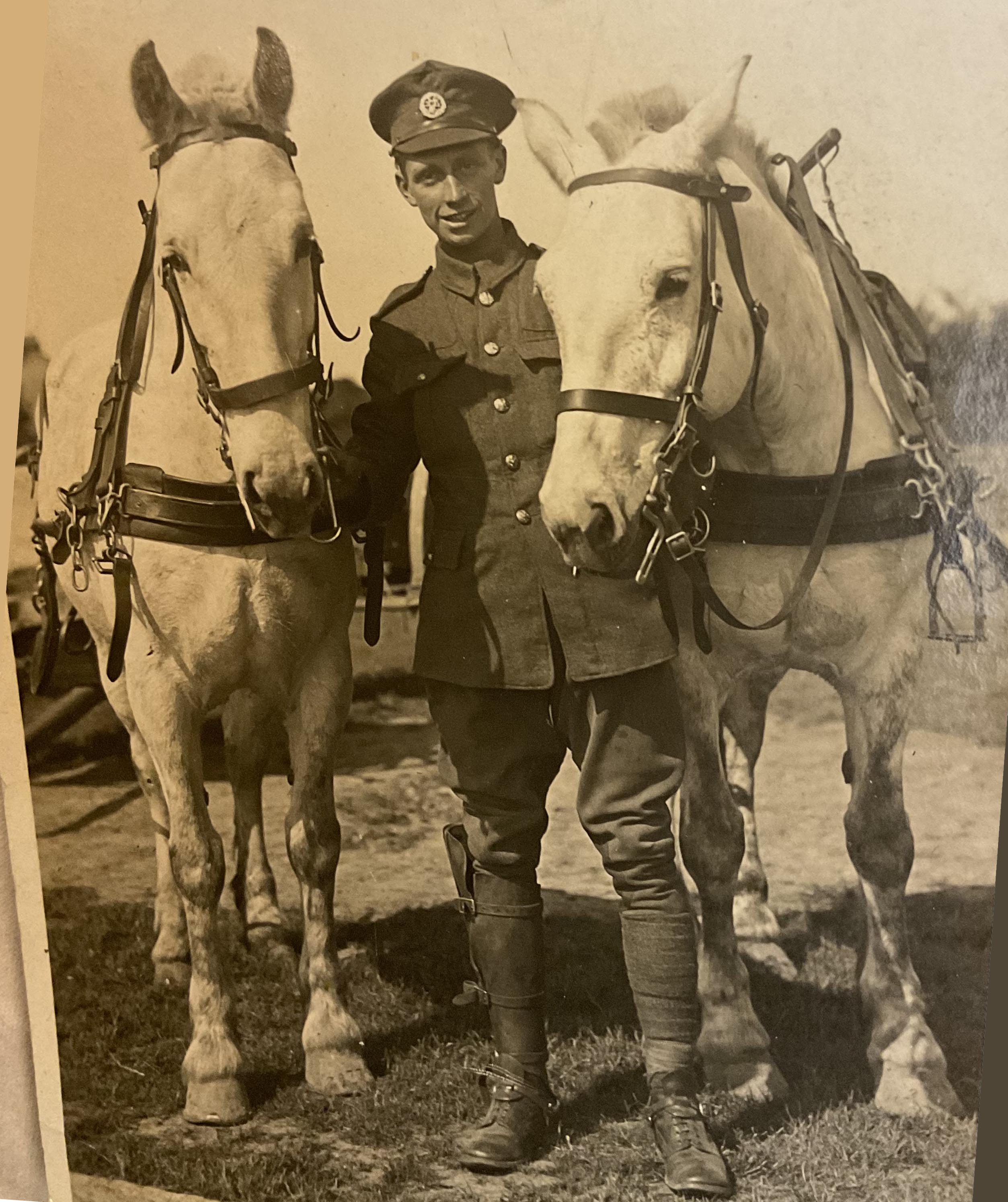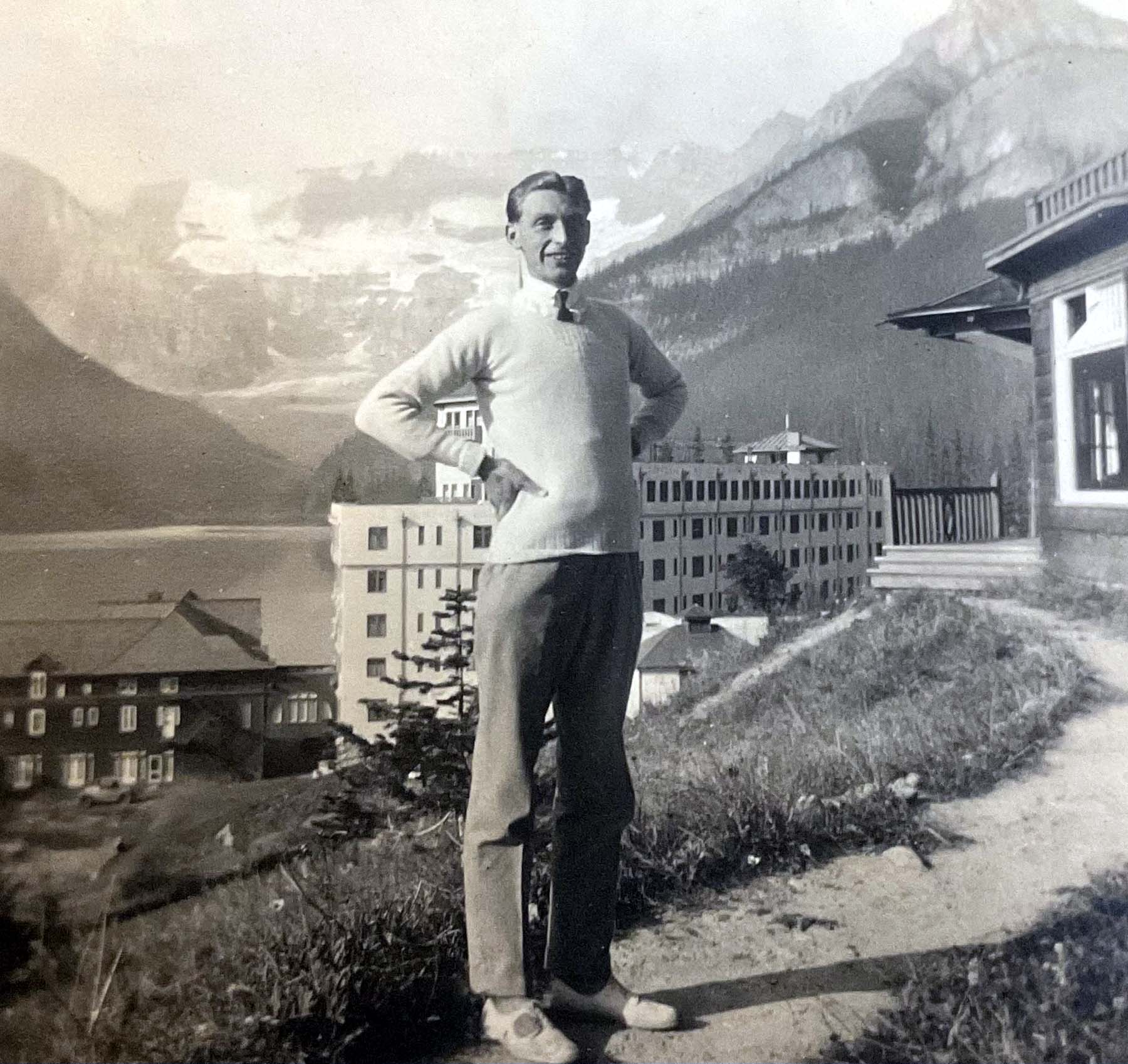 Photo left: Graham volunteered for the army in 1914 (concealing his age) and suffered terrible nightmares all his life. Had to shoot his beloved horses at the end of the war.
Photo right: Graham emigrated to Canada after the war, where he first settled near his cousin Jum Paynter in the Okanagan area in British Columbia. He later moved to the Chateau Lake Louise near Banff, Alberta where he worked as a waiter, becoming chief food controller . The photo above was taken in 1923. when he was 24 years old.
Corinne Butler was a violinist in a string quartet who met Graham while touring luxury hotels in the 1920s.
Ted Paynter - Graham's brother Ted had a son John who moved to Australia in 1970 where he died in 2020 leaving four offspring.
Ted had another son called Frank.:
---
Page created 25 Dec 2022: with information ansd photos from Julie Bray