Claude Edwin Sandys Newman
1880 - 1942
---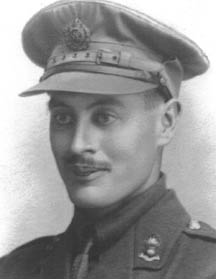 ---
Information from David Newman: "Claude fought in both the Boer War and the First World War and unusually didn't get injured in either. He never talked about his experiences. After the War he lived in Dartmouth. Claude ran a garage. He was a surveyor".
Claude's widow, Boo (see photo on John Newman's page) married Morlie Richardson after Claude's death. She died on 26th Feb 2003.
---
Last Updated: Sept 2011- recording the death of Marian Louise Pirie in 2010
Updated: Jan 2009- recording the death of John Newman in 2007
Updated: Mar 2007 - minor changes relating to Reginald Noble Newman
Updated 25th Oct 2005 - date of Boo's death added.