The following extact from page 66 of "Alnwick in the Great War" by Craig Armstrong was kindly sent to me by John de Lucy in Feb 2017:
---
In a town the size of Alnwick the news of casualties tended to spread quite quickly and, with the press coverage, the numbers of those being killed or wounded, even when a major battle was not taking place, resulted in every Alnwick resident being well aware of the sacrifices that were being made. We have earlier heard how Mr John de Camborne Paynter of Belvedere had died in 1915 leaving the majority of his estate to his four sons (all of whom were in service by 1916). His youngest son Major Francis Pendever Paynter of the 4th (Northumberland) Howitzer Brigade, Royal Field Artillery, died of wounds on 10 January aged 34. Francis left behind a widow at their home in Carlisle as well as his mother in Alnwick.5 Before the war he had, like his father, been renowned as a keen and able golfer and was a member of Birtley Black Fell Club. Captain H.R. Smail, 7th Northumberland Fusiliers, had spoken to him just the day before his death when he had visited the trenches of the Fusiliers. Major Paynter received head wounds from shrapnel whilst trying, accompanied by another soldier, to rescue a wounded comrade.
An excerpt from page 56 of the same book can be found on John de Camborne Paynter's page.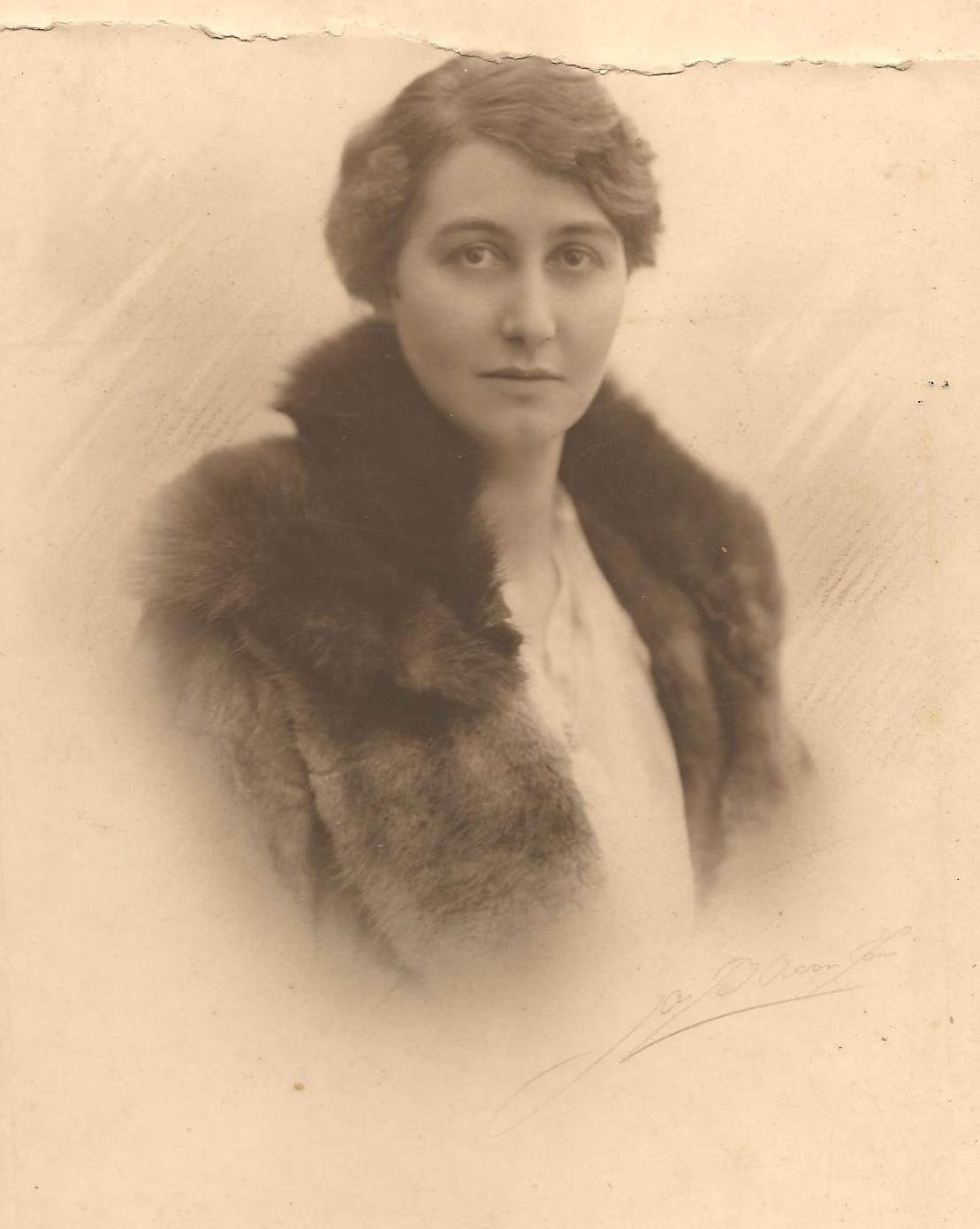 Mabel Paynter (née Davis) 1886 - 1966