Elizabeth Rachel Larned/Woodyear (née Newman)
1799 - 1855
---
---
David Chudleigh has very kindly (and cleverly) solved the riddle of Elizabeth Woodyear. In fact, it turns out that there were two Elizabeth Woodyears: (1) Elizabeth Rachel Woodyear (née Newman) who married Edward Godard Woodyear in the 1830s and later married the Larned brothers, and (2) Elizabeth Woodyear (née Yellott) who married Thomas Goodyear in 1817, Thomas being the brother of Edward.
Elizabeth Woodyear (née Yellott) was born in England and lived in Baltimore after her marriage in 1817. It is her name that appears in the two Baltimore censuses of 1850 and 1860.
Elizabeth Rachel Woodyear (née Newman) was the daughter of Francis Newman and Elizabeth Friers, and it is her name (as Elizabeth Larned) that appears on the Washington DC census of 1850, togeher with that of her mother.
Most of what is known about Elizabeth Rachel appears in Johny Larned's book "Though Silent They Speak: The Larned Family History"available on-line through Google books - see pages 86 - 88; 91 - 92, 129 and 133. The book includes two portraits purportedly of Elizabether Rachel including the one above, both painted by the famous painter Charles Bird King c.1850. They are both reproduced below, though it might be observed that they don't resemble the same person. Furthermore, the portrait on the right doesn't look like that of a lady approaching her 50s.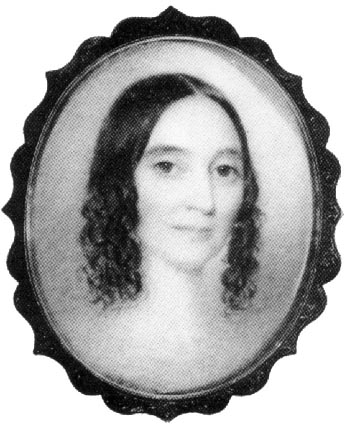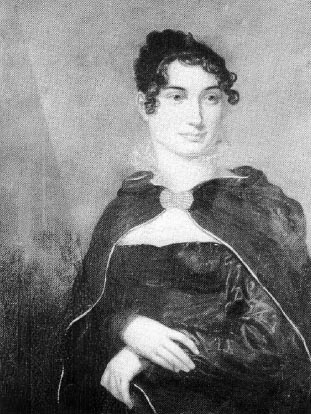 ---
Birth
date corrected: 29 Nov 2019

Page rewritten: 22nd May 2012
Page created: 3rd Dec 2011.