South Cadbury
---
From a hand-written note left by my father:
"In Vol II of Collinson's 'History of Somerset', published in 1791 under Cadbury South, we read: This manor was allotted [by Sir Hugh de Courtney] to Margaret Peverell [Hugh's daughter] and so descended by a co-heiress to Sir Walter Hungerford, and after passed in the same manner as North Cadbury being now in the possession of Francis Newman, esq [the miscreant]".
Note: South Cadbury lies across the A303 due south of North Cadbury and overlooked from the Court. Immediately to the west of the village (and accessible from it) is Cadbury Castle, an ancient fortification that some say was the site of King Arthur's Camelot (photo below). See North Cadbury page for a map showing both North and South Cadbury villages.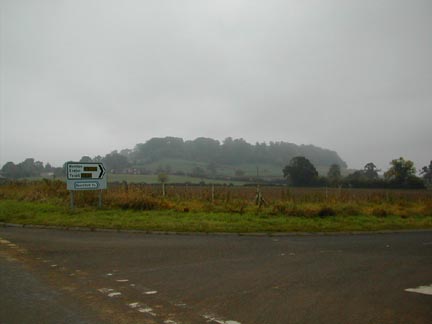 ---
Page created: 20th Jan 2003