Death of Florence Stanley
22 July 1901
This page refers to the death of Florence Stanley of Chippenham, fiancee of John Newman also of Chippenham. In 1901 Florence and John spent the evening together in Calne at Florence's aunts house. The next morning Florence saw John off on the train to Chippenham, went back to her aunt's house, wrote a farewell note to John and drowned herself! See Margaret Smith's entry on the Information Exchange page for details.
Below is a photo of Florence Stanley and her family (Florence is at top left of the picture). Also a newspaper article covering the coroner's enquiry into her death, and a short article covering her funeral.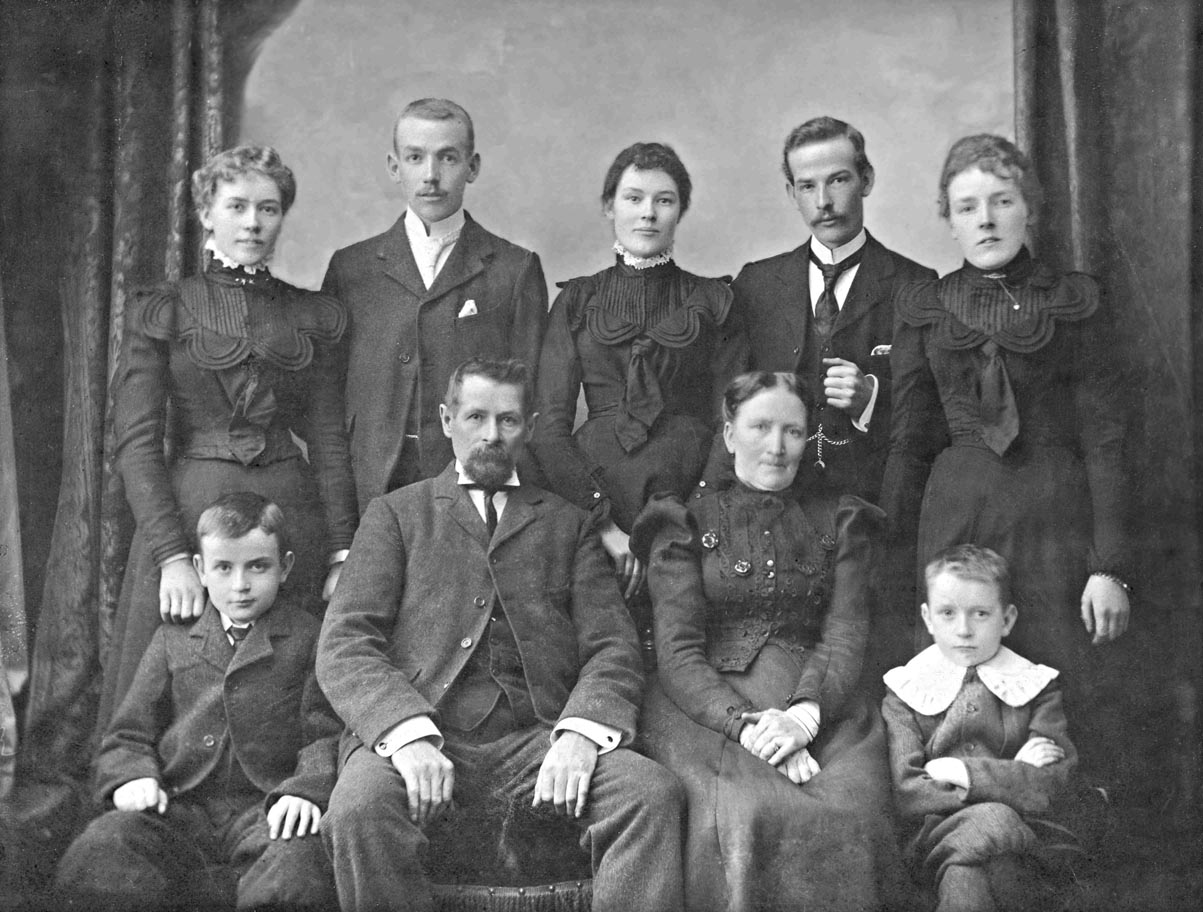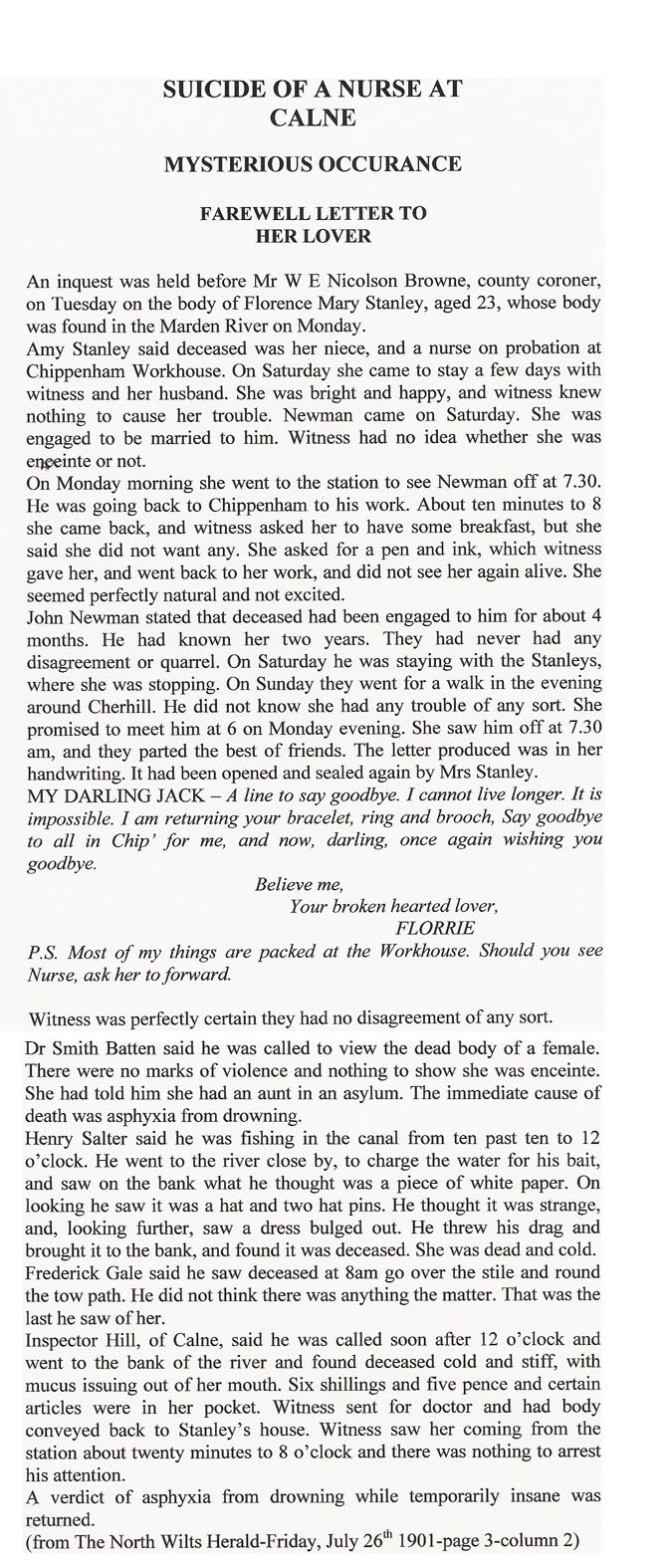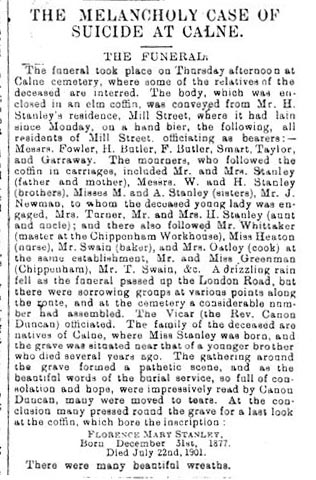 ---
Page created: 15th Feb 2006